Product design has always been a concern of production organizations. However, the services offered by organizations, both for end customers and internal services, were usually developed according to their own methods, often empirical or intuitive, without having a set of rules behind them.
Service Design is a method of rethinking the services offered by organizations, starting from the outside (customer) to the organization and not in the classic way, from the organization to the outside (customer). The ultimate goal is for the customer experience, internal or external, to be the best possible. Implicitly, this also brings internal benefits: a simpler and more efficient organizational structure, by eliminating unnecessary bureaucracy and by reducing costs that do not have a direct impact on the outcome.
Design Thinking is primarily a creative method of solving problems within organizations, but also the main tool used in Service Design to identify the real needs of customers (internal or external), respectively to generate solutions in process redesign.
Design Thinking courses are offered at Design Thinkers Academy Eastern Europe and are certified by Design Thinkers Academy.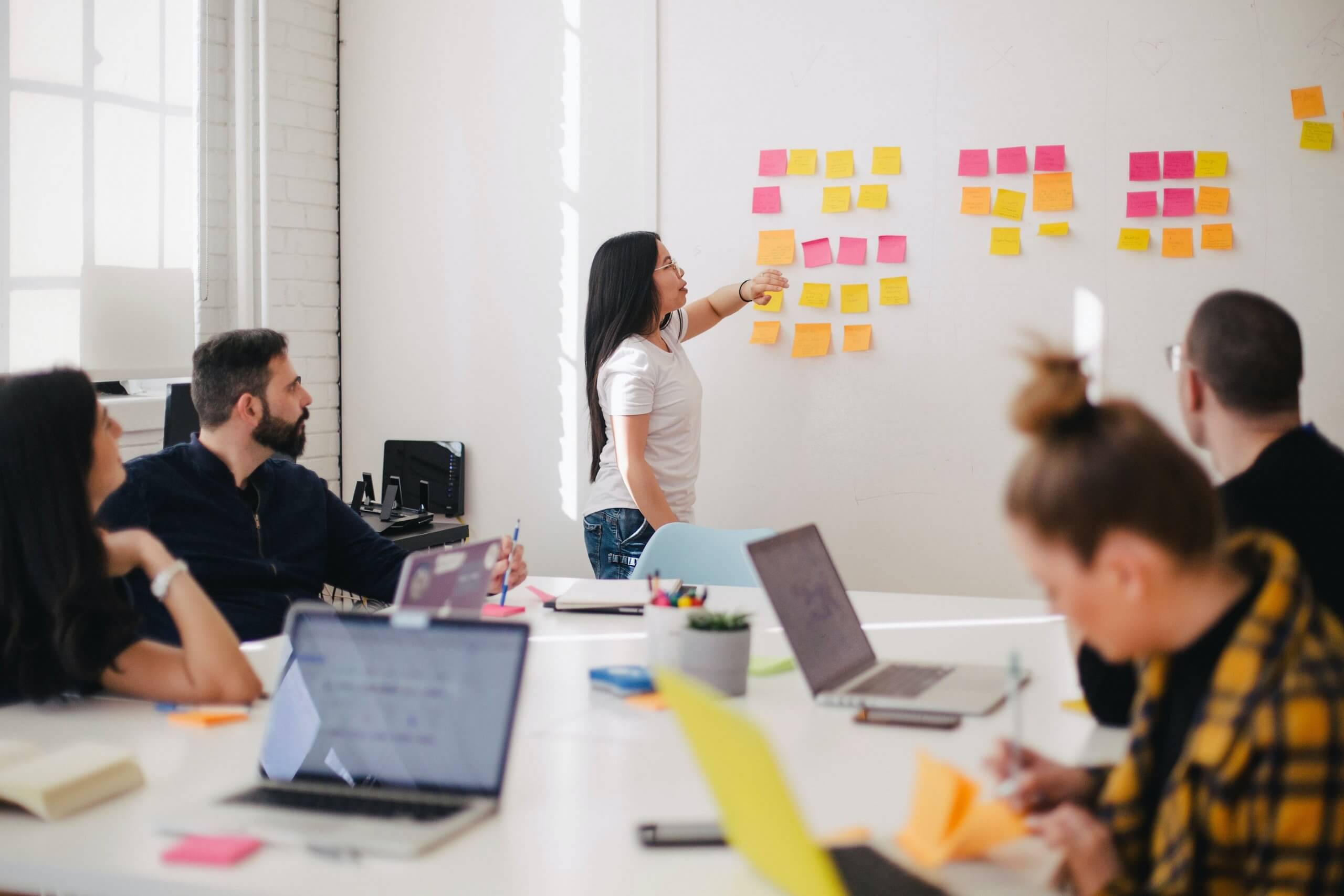 Who is it for?
The course is mainly addressed to managers and process design people.
Course objectives
Understanding the key concepts of Service Design and Design Thinking – processes, methods and mindset
Learning service design methods based on basic principles in the world of designers
Experimenting with a process design through an iterative approach
Main topics
What is Service Design and how do we design efficient services?
Design Thinking as the main tool of Service Design
Combining and summarising the information obtained through research. triangulation
Ways to use empathy in Design Thinking
Mind-mapping; Building Personas; Stakeholder Mapping
Customer Journey Mapping
Identifying Opportunity Areas & Pain points / Context Map
Ideation
The double diamond model
Priority mapping and business scenario
Brain-writing
Scenario Service / Prototyping / Iteration
Story telling